This airship shirt is possibly the coolest band shirt ever. Each one is hand distressed, and then hand printed in 3 colors by one guy. Really by hand! Like, he picks it up, crumples it and dips it into the vat of magical brew, and then pulls it out, drys it on a line in his back yard, then prints it by hand...each...color...at...a...time. Gabriel is his name, our printer guy. He's very cool, and all he does is print t-shirts, mostly just for us!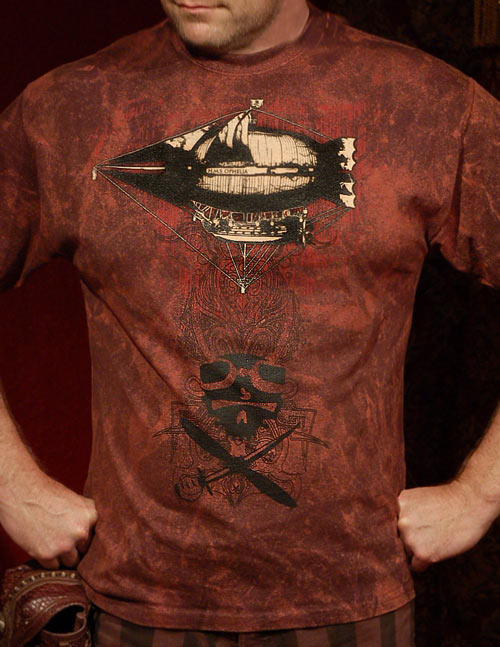 Any way, back to the shirt. Ain't it about the coolest t-shirt you ever saw? I designed the image, worked on it for a long time because I wanted to make sure this one we could keep for awhile. Also a plus: looks cool with stripy pants, which you can make for yourself HERE: 
But now your getting distracted. First, buy the shirt(s), THEN go make the pants.
WARNING: Each shirt is hand made, and hand distressed. Variations will occur in color and texture. Yours will not look exactly like this one, but it WILL be as cool as this...just...unique.