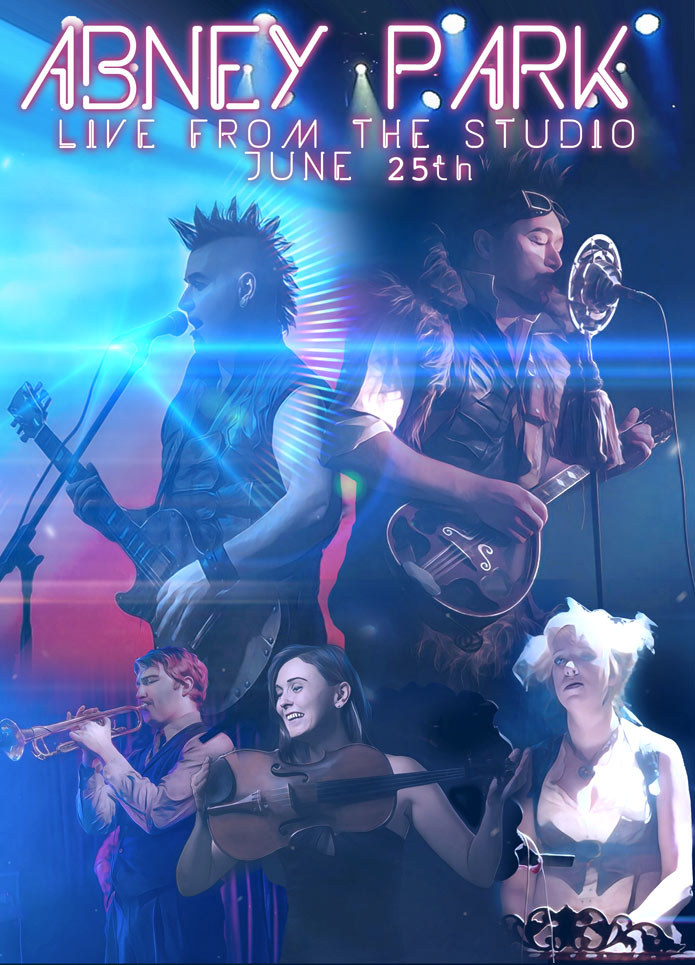 All the fun of a live concert...but from the safety of your home!
Abney Park's live streaming concerts put you right at the side of the stage, the best view in the house...but you control the volume, you control who you sit next to, and the drinks are free!  :)
THIS CONCERT HAS A MERCH BOOTH!
Every live concert you go to has a merch booth, with exclusive swag just for that show. well, with the success of the last concerts Hawaiian Airship Shirt, we decided to do the same with all our streaming shows! 

Add any of these to your ticket purchase, or buy them separately right here!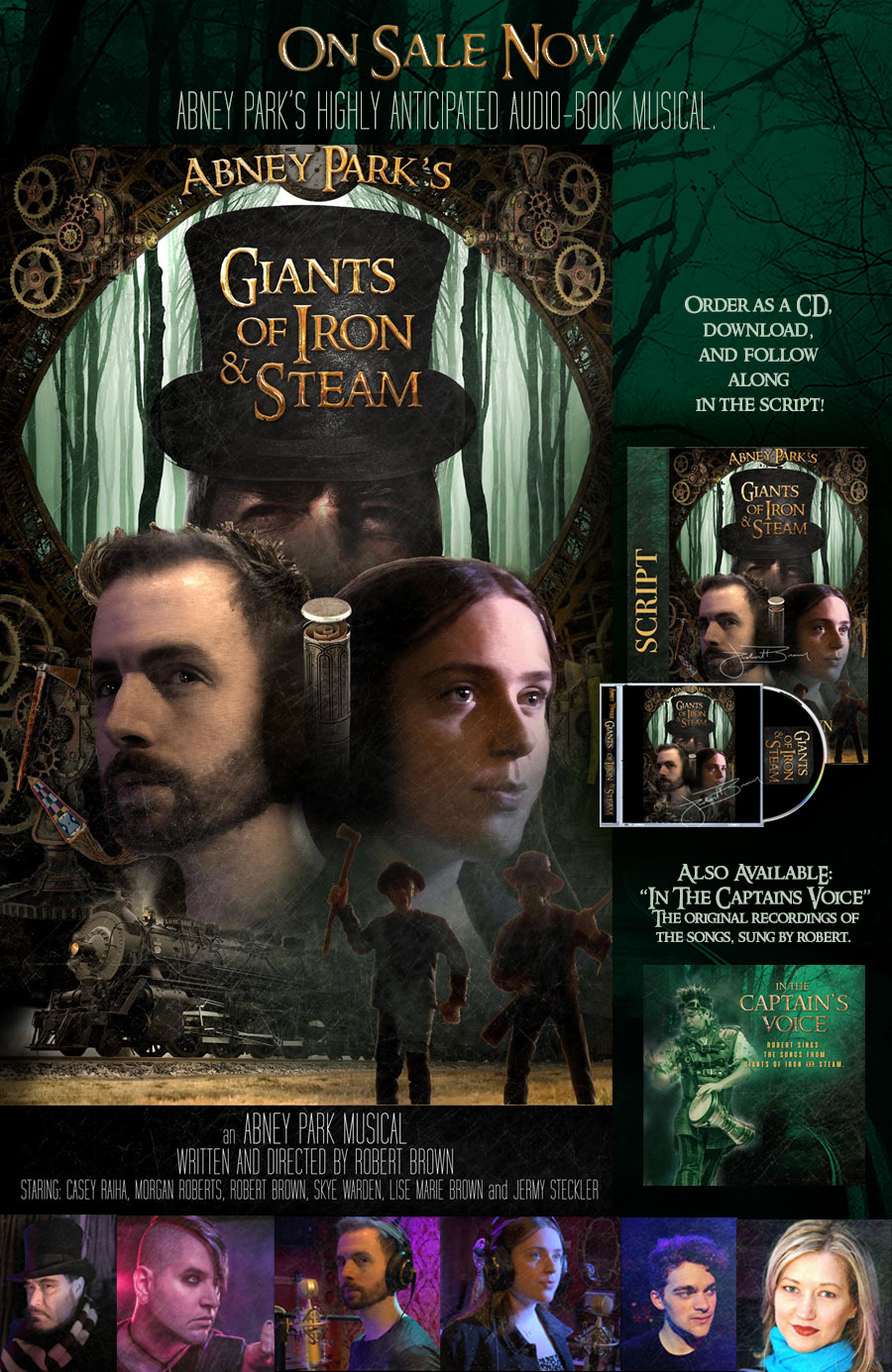 Check out the hundreds of Abney Park videos on our Youtube Page!